Matt Ehrlichman
Chief Executive Officer, Chairman and Founder
Prior to founding Porch in 2011, Matt was Chief Strategy Officer at Active Network, responsible for 85% of the company's P&L. Matt joined Active Network in 2007 and helped grow its revenues from $65 million in 2006 to $420 million and an initial public offering in 2011. Before joining Active Network, Matt was co-founder and CEO at Thriva, which was acquired by Active Network in March 2007 for $60 million. Matt built Thriva out of his dorm room at Stanford University, where he received his Bachelor of Science in Entrepreneurial Engineering and Master of Science in Management Science and Engineering. In 2014, Matt was named USA TODAY's Inaugural Entrepreneur of the Year.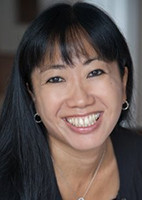 Lam is the Co-Founder and Managing Partner of Imagination Capital, an early-stage venture capital firm founded in 2017. From 2003 to 2017, Lam served as SVP and Group Managing Director of the Time Warner Investments Group, the strategic investing arm of Time Warner Inc. She managed Time Warner's investments in numerous digital media companies and served on the board of directors of privately held Maker Studios and Bluefin Labs prior to their sales to the Walt Disney Company and Twitter, respectively. Lam has previously served on twenty boards of directors over the years and currently serves on the board of Magnite (NASDAQ: MGNI), the leading, independent omni-channel sell-side software platform, empowering programmatic ad sales at a truly global scale, as well as on the non-profit board of The Center for Reproductive Rights. She also spent several years in investment banking within the M&A group at Morgan Stanley and the Media and Telecommunications group at Credit Suisse. Lam received a B.S. in industrial engineering and operations research from U.C. Berkeley in 1989 and an M.B.A. from Harvard Business School in 1994.
Alan Pickerill
Director and Chair of Audit Committee
Over a 30+ year career Mr. Pickerill has served in a variety of finance and accounting roles, mainly for publicly traded technology companies. Most recently he served as Expedia Group's Executive Vice President, Chief Financial Officer and Treasurer from September 2017 to December 2019 and had been with the Company since 2008. Mr. Pickerill oversaw Expedia Group's accounting, financial reporting and analysis, investor relations, treasury, internal audit, tax and global real estate teams. Previously, he served as Expedia Group's Senior Vice President of Investor Relations and Treasurer. Mr. Pickerill began his career as an accountant for seven years at Deloitte and Touche before working at a variety of publicly traded technology and internet companies, including serving as CFO of INTERLINQ Software Corporation, a publicly-traded technology provider, as well as roles at Microsoft and Getty Images. Mr. Pickerill was licensed as a certified public accountant in Washington in 1991. Mr. Pickerill holds a B.A. degree in Business and Accounting from the University of Washington's Michael G. Foster School of Business.
Javier Saade
Lead Independent Director and Chair of the Nominating and Governance Committee
Javier 's views have been shaped by his broad experience, multi-cultural roots and change-making disposition. He is a Partner at Impact Master Holdings and Fenway Summer, Director of SoftBank's SVF Investment Corp. (NASDAQ:SVFA), and Chairman of the Board at GP Funding, Inc. He previously held seats on the Global Advisory Board of DocuSign (NASDAQ: DOCU), Board of Advisors of Univision Communications, and Boards of Trustees of The Nature Conservancy and Pan American Development Foundation. Previously Javier was appointed by the White House as Associate Administrator, Chief of Investment and Innovation of the U.S. Small Business Administration overseeing programs that have invested over $120 billion in hundreds of thousands of companies. Before that he held roles at organizations that include McKinsey & Company, Booz Allen & Hamilton (NYSE:BAH), Bridgewater Associates, Abbott Laboratories (NYSE:ABT), and Air America, a company he co-founded. Mr. Saade holds an M.B.A. from Harvard Business School, M.S. in Operations & Technology from Illinois Institute of Technology, and B.S. in Industrial Management from Purdue University.
Asha Sharma is the Chief Operating Officer of Instacart. Previously, Ms. Sharma was an executive at Facebook (NASDAQ: FB), where she was Vice President of Product for many of the company's private communications products across Facebook, Messenger, and Instagram. During her time at Facebook, Ms. Sharma also previously served as Vice President of Product for Messenger, and before that, as Head of Product for Social Impact. Before Facebook, Asha was the Chief Operating Officer of Porch Group (NASDAQ: PRCH), where she spent years building the business from the ground up and was responsible for helping scale the company's operations, product, marketing, and growth. Prior to joining Porch Group, she worked in marketing and operations at Microsoft.
Ms. Sharma is a board member at Porch Group and AppLovin (NASDAQ: APP), the leading marketing software to help app developers grow their business. In addition, Ms. Sharma is a trustee at Seattle Foundation which currently manages over $1b in philanthropic assets. Ms. Sharma graduated from The Carlson School of Management at the University of Minnesota with a Bachelor's of Science and Business.
Chris Terrill
Director and Chair of the Compensation Committee
Chris Terrill is a business executive who balances creative category disruption with pragmatic revenue goals. Starting in 1999, he served as Director of Marketing and Vice President of New Brands and Verticals, among other senior positions, at Match.com. Mr. Terrill then became Vice President of Product and Marketing for Blockbuster in 2005. He joined Nutrisystem in 2007, serving first as Senior Vice President of E-commerce, and was named Nutrisystem's CMO in 2009. Mr. Terrill then became the CEO of ServiceMagic (now HomeAdvisor). In 2017, HomeAdvisor and Angie's List merged into a new publicly-traded company, ANGI Homeservices Inc., where Mr Terrill remained as CEO until 2018.
From March 2019 until his retirement in July 2020, Tulloch was Group CEO at Aviva plc, a leading multinational insurance company headquartered in London. He joined the Board of Directors of Aviva as an Executive Director in June 2017. In his role at Aviva, he oversaw global leadership, operations, strategy, risk management and governance. In addition, from 1992 until 2019, Tulloch held many executive and leadership roles at Aviva prior to serving as its Group CEO. Tulloch has also served on several external boards including PoolRe and as Chair of ClimateWise. Tulloch received a B.A. in economics from University of Waterloo in 1992, an M.B.A. from Heriot-Watt University in 2002, and is a Chartered Professional Accountant CPA, CMA since 1998.
Regi Vengalil
Director and Chair of M&A Committee
Regi Vengalil is the chief financial officer at Metromile. He is responsible for Metromile's financial management, including financial planning and operations, treasury, investor relations, reinsurance and corporate development.
Mr. Vengalil joined Metromile from Egencia, Expedia Group's corporate travel division, where he was CFO. He led the global finance team of more than 100 professionals and was responsible for the financial planning and operations, controllership and commercial finance. Before becoming CFO of Egencia, he also served as a member of Expedia Group's executive team as global head of corporate development and strategy.
Before joining Expedia Group, he was head of strategy, M&A, and business operations at LendingClub. Earlier in his career, he led teams advising financial services and travel firms on growth and M&A at McKinsey & Company.
Mr. Vengalil holds a Master of Business Administration and Bachelor of Science in economics; both earned with honors from the Wharton School of the University of Pennsylvania.